Acura Embedded Systems recieves ISO 9001:2008 Certification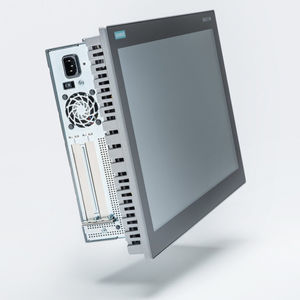 Acura Embedded Systems Inc., a leader in the designing and manufacturing of industrial rugged computing systems for energy and emergency rescue markets, has been awarded ISO 9001:2008 certification for its Quality Management System, demonstrating its uncompromising commitment to providing the highest quality products and services to its customers.
"Obtaining this certification validates all of our efforts to improve the quality, delivery, and dependability of our products and services," said Preet Thind, President of Acura Embedded Systems Inc.  "This is a continuation of our efforts to establish ourselves as a premier supplier of products and services to our targeted energy and emerging markets, and is a significant milestone in our continuous improvement efforts."
"Customers want to be confident that they are doing business with an organization that can consistently meet or exceed their needs on time," said Preet.  "Successfully completing the rigorous process required for ISO 9001 certification is a clear sign that we are committed to superior product quality and customer satisfaction."
Acura Embedded Systems received its ISO 9001:2008 registration from QAS International Ltd, an accredited registrar that performs assessments of management systems against requirements of national and international standards for quality.  Acura Embedded Systems' Quality Management System and ISO 9001:2008 certification is applicable to all facets of its operations – the design, development, production, and distribution of ruggedized computers, industrial touch screen monitors, rugged panel PCs, ATEX cameras, and associated components.
About Acura Embedded Systems Inc.
Acura Embedded Systems Inc., located in Surrey BC, Canada, is a leading designer and manufacturer of ruggedized computers, touch screen monitors and digital video recorders for use by industrial automations, oil-gas, mining industries, electricity and first responders. We began manufacturing first mobile computers in 1994 for use in industrial automation and soon moved on to large scale implementation for port automation, first responders like fire, police and ambulance applications.  Due to increasing demand of rugged computers and panel mount computers in hazard location on oil-gas and mining, we developed and certified our panel-mount computers for that area and digital video recorders.  During last 5 years, we designed DVR and applications for specialized surveillance systems used on oil-rig, franking trucks and mining equipments.
For more information, please visit www.acuraembedded.com.