Certified Fanless Mini Computer
Certified Fanless Mini Computer
The PowerBrick DV is a computer for use in Electrical Panels, Vehicles, Displays and data acquisition Controllers. A Class 1 Division 2 Certificate powered by Intel i5 or i7, this PowerBrick DV delivers higher computing performance and less power consumption.
Our pre-built computers are certified for Class 1 Division 2 and most needed certifications in harsh environments.
Built to connect everywhere
We include a 3 year bumper to bumper warranty on all our products. Lightning-quick repairs and replacements save our customers time and money.
It's lightweight and can be used in smaller spaces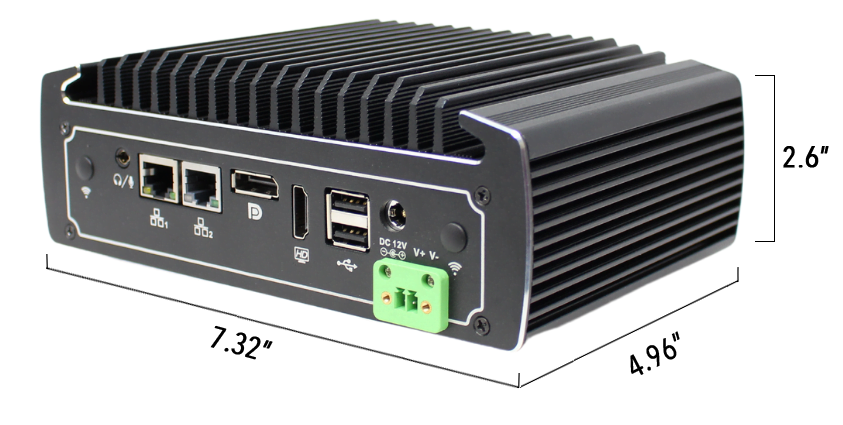 Our Mini PCs are completely customizable to fit your project's needs. You can connect two display devices at the same time.
Choose the color, types and numbers of the ports.
It can stand dust, humidity and much more.
Available in different sizes
Need a different solution? Let's build together
Choose from more than 200 customization options to build the perfect industrial pc for your project. Talk with our team today and let's build together.